INDEPENDENT
Erin Caffey asked her boyfriend and his best friend to murder her mother, father and two brothers, and only her father survived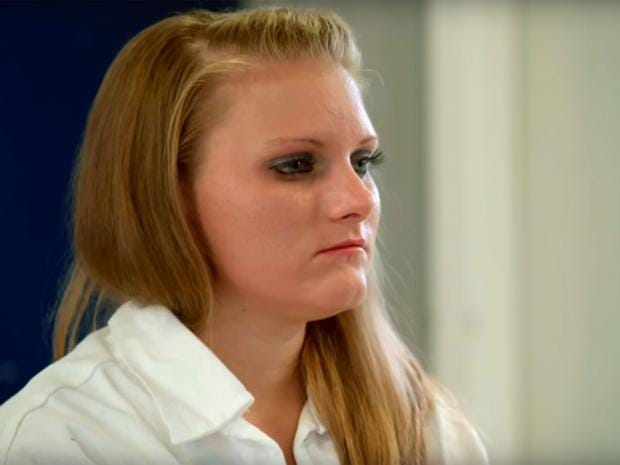 A father whose daughter allegedly masterminded the murder of their entire family still visits her in prison every month.
In 2008, 16-year-old Erin Gaffey was sentenced to life in prison for encouraging her boyfriend Charlie Wilkinson and his best friend Charles Waid to go round to their house in Emory, Texas, and kill her family.
The pair shot guns and wielded a samurai sword on her mother Penny, her father, Terry, and her younger brothers Matthew, 13, and Tyler, 8, before setting the house alight with BIC lighters.
Only her father, a preacher, survived, despite being shot five times.
"People will say: 'What was your process of forgiveness? Who did you forgive first?' And I always say Erin. That was my daughter. That was a struggle at first. But I was able to forgive her and rebuild our relationship," he said.
He added that he also forgave the murderers, sparing them all the death penalty, and learnt to "forgive himself".
Police arrested Erin after they found her asleep in her boyfriend's trailer. She claimed she had been drugged and kidnapped from the house, but two days later the police discovered she had been involved.
Mr Caffey believes Charlie Wilkinson carried out the attack as Erin's parents wanted her to break up with him.
Erin, now 24, is the subject of a new ITV documentary called "Killer Women", presented by chat show host Piers Morgan.
The churchgoing family lived in a cabin in the woods, 60 miles east of Dallas.
Erin had a car, a job and admitted she was not maltreated.
Erin is held at the Hilltop Unit in Gatesville Texas, where she spoke with Mr Morgan for an hour and sang the song "Amazing Grace".
When asked "what the hell happened", she said she had made "bad choices" at a young age,
like "covering up one lie with another",
and did not realise those choices would have a wider impact.
She welled up with tears as she spoke of her father's visit in prison and telling her he loved her.
Mr Caffey said his daughter started to change after she began dating Charlie Wilkinson.
Investigators remain convinced that Erin masterminded the murder, although she claimed her boyfriend had anger problems and she thought they were only joking when they talked about killing her family.
On 1 March 2008, Erin had promised the murderers she would keep the family dog quiet so they could park outside the house. She left the house door unlocked and waited in their car while they went inside.
As they drove away together, with Charles Waid's girlfriend Bobbi Johnson in the car, Erin allegedly said: "Holy s***, that was awesome"